Port-Centric Logistics: Your Gateway To The Global Market
September 1, 2022
Logistics, Port of Long Beach, Port of Los Angeles,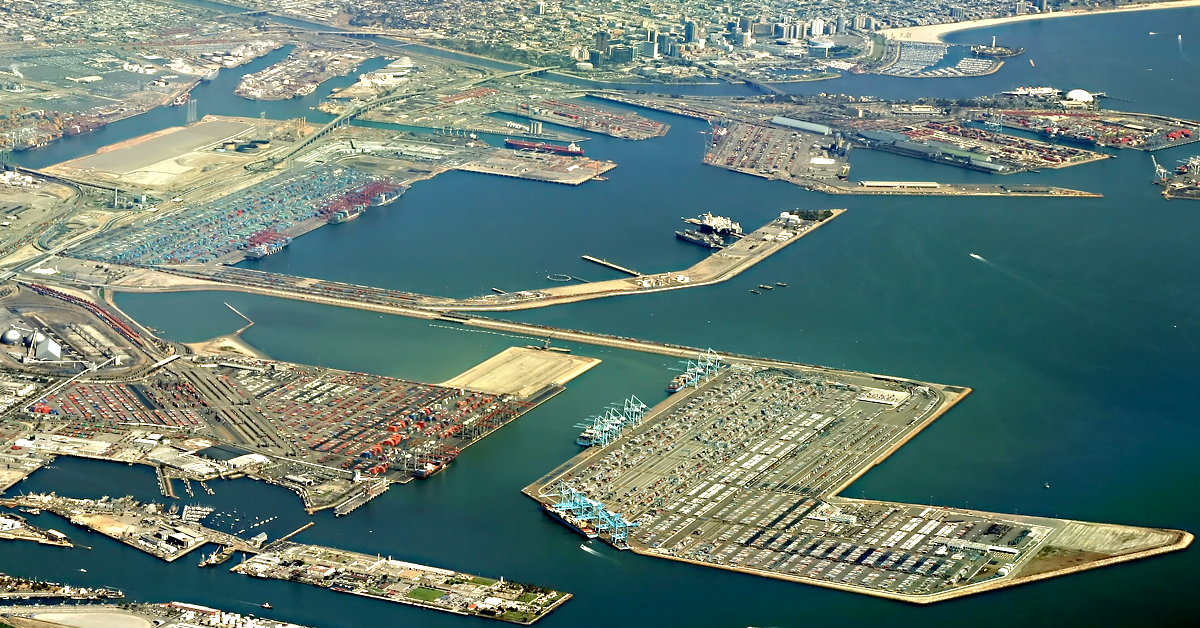 In the ever-evolving world of distribution, manufacturing, and international commerce, one thing remains true: Location is everything. Strategically positioning your operation can have a major effect on your success, as your location directly impacts the time, cost and effort it takes to connect your business with the global supply chain. For Southern California, the Port of Long Beach and the Port of Los Angeles both play a critical role in your access to the global market. Read on to see how you can leverage the ports to your operational advantage.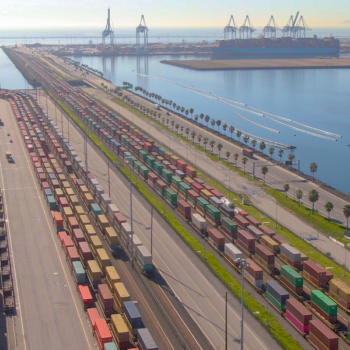 Along the west coast, the Ports of Long Beach and Los Angeles serve as the gateway to the global market. The port of Los Angeles oversees on average 37% of all imports and 21.7% of all exports; that translates to $380 billion of trade goods passing through the port last year. Ranked as both the #1 container port in the Western Hemisphere and the busiest container port for over two decades, the Port of Los Angeles impacts 3 million jobs nationwide.
The Port of Long Beach plays an equally critical role, ranked as the second busiest port in the US. The port oversees ¼ of all loaded containers passing through West Coast ports and as many as ⅕ of those moving through the collective US. The port annually handles 78.5 million metric tons of cargo valued at $200 billion.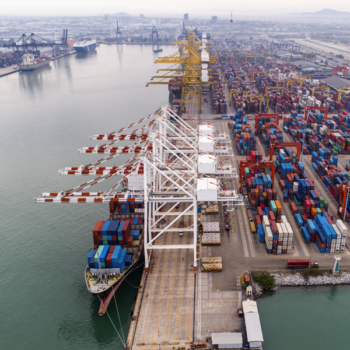 Premier Access for Your Goods
Whether you are importing, exporting, or doing a bit of both, your goods will most likely pass through one of these major ports if you are based in Southern California. If you regularly receive or ship out goods, proximity to the ports becomes a key factor to consider: How much time do your goods spend in transit? How much do you spend in man hours and travel expenses as a result of being located far from the ports?
Positioning your warehouse/distribution center near the ports provides you with premier access to the global market. This cuts down on your time and expenses by shortening the time your goods spend in transit. Over time, these savings can make a huge impact on your bottom line.
A facility near the ports can give your operation a leading edge by reducing your transit time and improving your standing in the global supply chain. As more and more businesses join the international fray, giving yourself the advantage of proximity can help you to stay relevant in the global market.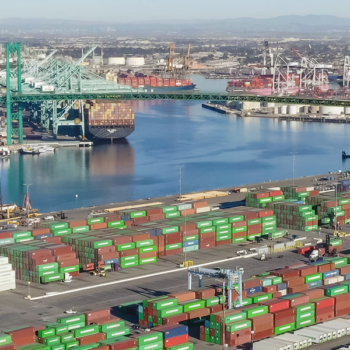 Conversely, if your operation is not within ideal proximity to the ports, transportation hours can stack up against you. Time is one resource that you cannot get back–and squandering that resource can seriously impact your ability to succeed in the fast-paced world of industrial commerce.
As metropolitan congestion continues to increase, a port-centric approach to logistics makes sense:
Drayage: With adjacent access to terminal facilities, trucks can quickly retrieve and deliver containers. Avoiding local roads helps minimize the impact of weight restrictions, allowing trucks to carry heavier freight loads.
Labor: As the Ports of Los Angeles and Long Beach are both in densely populated urban areas, port-centric real estate means proximity to a large labor pool.
Supply chain management: With many businesses located in and around the Los Angeles area, port-centric logistics allow direct delivers from the distribution center to a wide customer base—thereby cutting lead times and optimizing inventory.
With an outstanding track record in the Southern California industrial real estate industry, our team understands the value of strategically locating your operation near the ports. We can help you find the property that best meets your needs, whether you are adding another warehouse/distribution center to your infrastructure, launching a new business, or looking to relocate to a more optimum facility.
Ask yourself: How much could your operation benefit from a change in scenery? If you do business with the Port of Los Angeles or the Port of Long Beach, invest in your success by strategically relocating your operation–with LAREM as your guide.